Hey everyone!
There is an item in Club Penguin Rewritten that is not a secret item but it is fairly hidden as it is not in any catalog! Keep reading to find out where it is!
To get the item you must first click to view the newspaper. Flip a couple of pages and you'll read how the lighthouse is being repaired and that you can donate to help it!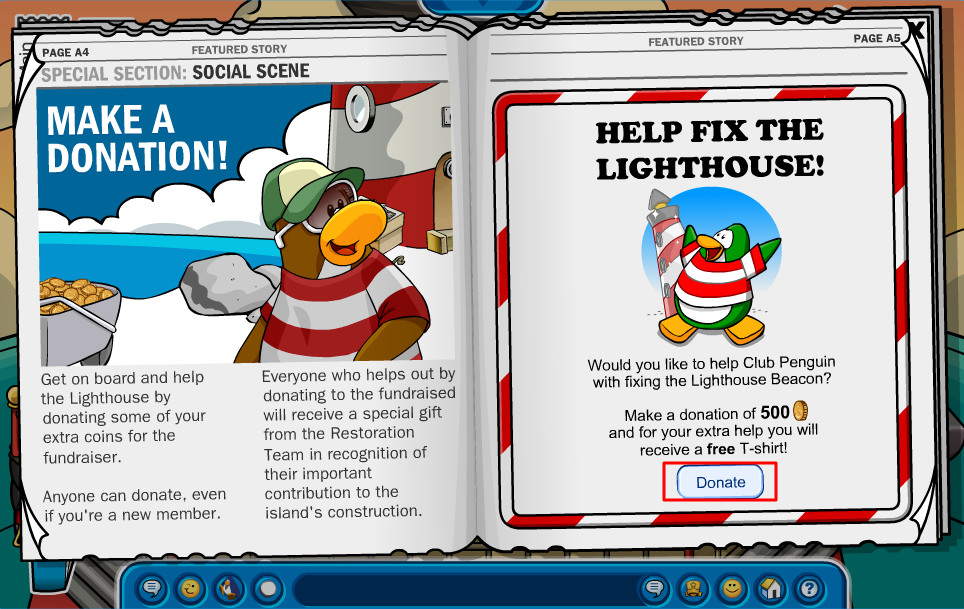 If you click to donate, you will be prompted to give 500 coins. If you do that you receive the item, which is a red and white striped T-shirt!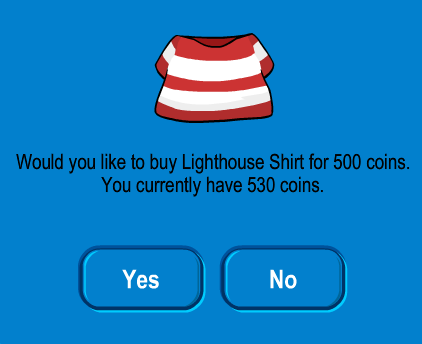 That's all you have to do to get it – it is only available for a limited amount of time, so make sure you get it soon!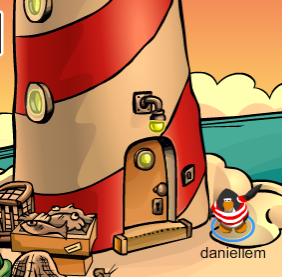 If you would like to join the RF to be updated when we release new tutorial posts and to participate in our events, click here!
-Danielle