On July 17th of 2022, as soon as the CPA Map Server Draft was completed, the Templars of Club Penguin declared war on the Rebel Penguin Federation on grounds of rejecting requests for practice battles as well as allegations against staff members of Club Penguin Legacy, a CPPS RPF has been using.
As soon as the war declaration was dropped, Xing accepted servers from the Red Ravagers.  However, this immediately breaks the 1st rule of their war declaration stating "No server transfers".
Disclaimer: For the sake of continuity, all times in this post are EST, unless otherwise mentioned.
Note: In case the Templars try to change the post time, here is the archived version of declaration post taken at 6:51pm GMT/2:51pm EST
Image showing the post was made at 2:41pm EST
Image showing server transfers at 2:41pm EST
Image showing the war declaration ping at 2:41pm EST
Image stating TCP's war declaration war terms stating "No server transfers."
By TCP's own terms, the Rebel Penguin Federation hereby declares victory and claims the entirety of TCP's nation for itself and will be subjecting them to a force treaty.
In light of the allegations against ski and CPL, RPF stopped using Club Penguin Legacy and has switched all CPL events to CPAB. It's funny that quite a few TCP folks (even their hcom) spend more time in our discord and at our events than theirs. In spite of this weird infatuation with us, you failed to notice our change.
We appreciate the free land.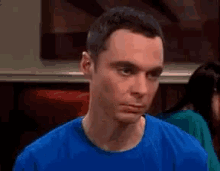 Keep fighting the good fight rebels!
Link3000
Rebel Commander