Salutations Rebels,
Today we logged onto Town of Salem to play two rounds. We did very well and had a nice time.
Comment with your Name and Rank if you attended.
Round 1
Winners: Fastpiplup, Reyder, and Brownboy.
Round 2: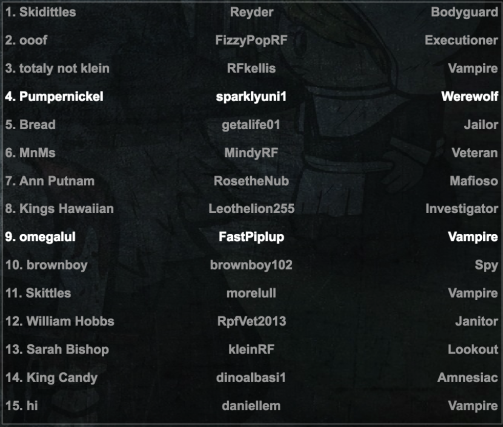 Winners: Fastpiplup, Kellis, Ghosting Sniper, Danielle.
Thanks for all who sent pictures and attended today!
~ Dino, General.